Consulting
Consulting work is dynamic and demanding. Our clients bring us their most urgent challenges and opportunities. They will turn to you in these critical moments and ask, "How do we do this?" Successful answers require a unique blend of analytical skills and creativity – along with intense teamwork. What sets Mercer and Oliver Wyman apart is that you can expect more responsibility early, and a more rewarding work-life balance than at many other firms.
Mercer

Mercer helps organizations achieve their best futures by attracting top talent, engaging them in the future of the business, and looking after their health and financial security along the way. From benefits to investing, talent strategy and M&A services, this is rewarding work that makes a difference in more than 110 million people's lives every day.

The talented people at Mercer provide consulting expertise in the following areas:

Health & Benefits

Wealth & Investments

Workforce & Careers

M&A Consulting and Advisory Services

Oliver Wyman

Oliver Wyman challenges the norms of the consulting industry; we're dedicated to impact, while not taking ourselves too seriously enabling us to have fun along the way! We partner with the leadership of global organizations to implement expert strategy, economic recommendations, and brand advice. We look for creative thinkers who will challenge the conventional wisdom in their clients' industries. The Oliver Wyman Group includes NERA, specializing in economic consulting, and Lippincott, one of the world's leading branding firms.

The talented people at Oliver Wyman Group provide consulting expertise in the following areas:

MANAGEMENT

ECONOMIC

BRAND
Meet our Consulting Colleagues
Daniela

Project Manager

Mercer

Australia

"I love that I come to work to do what I'm passionate about: helping people make sense of their Super, and make important decisions. Alongside this, I advocate for simpler processes — changing the way we communicate and making it easy for people to interact with Mercer."

Ake

Mercer Career Office

Business Leader

San Francisco

"The most rewarding part of my work is the opportunity to bring diverse teams from various personal and professional backgrounds, cultures, aspirations and geographies together to help our clients change to become more successful."

Juin

Consultant

Oliver Wyman

San Francisco

"Every step of the way, I've been exposed to new industries, new content areas, and enjoyed the opportunity to step into increasingly complex roles."
Client success, on a truly global scale
At Marsh & McLennan Companies, we operate on a global scale, across a huge number of specialist areas. Because of that, we look to our people to bring a deep wealth of real-world knowledge and expertise to every project. And that's something that benefits clients and employees alike.

Read Dora's Story
Dora Chang – Her journey so far
"Mercer gives me the freedom and autonomy to pursue my professional interests and build the career I want. I learn something new every day from exposure to the depth of expertise within Mercer and the variety of innovative solutions we build for our clients."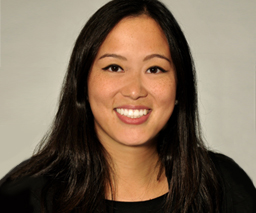 Colleague Career Path
Dora Chang, Senior Associate, Mercer, Canada
Went to Journalism School at Carleton University in Ottawa

Started as a summer intern at Mercer Canada

Joined Mercer full-time in the Communication practice

Transitioned to the Change Management group within Mercer