Corporate
The range and scale of our enterprise provides world-class experience in critical disciplines that every organization needs. You'll find these opportunities in all of our operating companies and our corporate functions around the world.
MARKETING & COMMUNICATIONS

Our Marketing & Communications teams are the voice of the company. They are the strategists, designers, writers, videographers and event specialists who connect us with our many worlds: clients, communities, and approximately 65,000 colleagues around the world.

FINANCE

A $13 billion publicly traded company serving clients in more than 130 countries does a lot of financial transactions. If you are interested in corporate finance, treasury, capital allocation or foreign exchange rates, this is an organization where you can practice on a global scale.

"I joined MMC in 2010 as an associate in the first batch of the Finance Leadership Development Program (FLDP). Not only did the program allow me to pursue challenging opportunities through rotations at different finance functions within the organization, it also helped me determine my career path at MMC post the program. Since graduating from the program, I have been working with the Corporate Treasury group managing the Corporate Finance & Capital Markets group. From financial forecasting, to optimizing the capital structure of the company, to managing relationships with the banks, my work has always been stimulating and rewarding."

- Abhishek Luthra, Senior Director of Capital Markets

HUMAN RESOURCES

We are an organization where inclusion and work-life balance are mandates, community work is celebrated, and even senior leaders have mentors and training. If you want a role that puts values into action every day, you belong on our human resources team.

"My two years as a member of the MMC HR Development Program have provided me great opportunities to continually learn and expand my capabilities while working on our companies' most critical people challenges. From designing from the ground-up a cross-line-of-business rotation program for high potential colleagues in Mercer North America, to supporting our MMC Talent Acquisition organization in introducing new and advanced recruiting technologies to find and attract the next generation of talent, I have been fortunate to work with some of the best teams across MMC."

- Chris Spendle, Chief of Staff to Mercer's Chief People Officer

LEGAL, COMPLIANCE & PUBLIC AFFAIRS

Our legal team protects our company. Compliance specialists make sure we do the right thing wherever we do business, while our public affairs people are our voice to governments – and vice versa.

INFORMATION TECHNOLOGY

Every industry we work with is being transformed by technology and many of our own systems are becoming critical platforms for clients in fast-moving fields. The solutions we create have the power to change the world.
Meet our Corporate Colleagues
Rongling You

Principal North America Finance

Mercer

New York

"Starting my career with Marsh & McLennan Companies right out of Business School, I was able to move around the different Finance functions across the operating companies – helping me build a great knowledge of what the company does, as well as a strong network of colleagues, mentors, and friends. Currently, I'm part of the North America Finance team at Mercer, supporting the growth leaders in the region to drive sales and revenue."

Darin Rumgay

VP MGTI

Marsh & McLennan Companies

New York

"You have to love what you do, don't you? That is what makes you successful; that and of course working for a company that enables your success. MMC has enabled me to be successful. I have worked on five of the seven continents in the world, have relocated three times and am now working in my 7th role within MGTI in the firm. MMC provides you with the opportunities to succeed; if you want it, it is within reach!"

Kai Young

Sr. Employee Relations &
EEO Specialist

Marsh & McLennan Companies

New York

"I have been a part of the MMC family for several years and have always felt challenged and included. This has allowed me to enjoy what I do and the colleagues I have met on my journey."
Client success, on a truly global scale
At Marsh & McLennan Companies, we operate on a global scale, across a huge number of specialist areas. Because of that, we look to our people to bring a deep wealth of real-world knowledge and expertise to every project. And that's something that benefits clients and employees alike.

Read Margrit's Story
Margrit Patel – Her journey so far
"I love to challenge myself intellectually and culturally and with Marsh & McLennan Companies I can do exactly that. At Oliver Wyman, I worked with Fortune 500 companies in Europe and the Middle East before I transferred to Marsh & McLennan Companies in New York. Since then, I am transforming the way we work through HR Analytics and very recently through IT Modernization programs."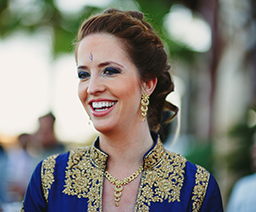 Colleague Career Path
Margit Patel - Technology Modernization Program Manager, NY
Cofounded and managed web design company.

Management Consultant at Oliver Wyman Germany

Joined the Transformation Team at Marsh & McLennan Companies

Promoted to Manager for the HR Reporting & Analytics COE