Marsh & McLennan Companies Development Programs
The Human Resources
Development Program
The Human Resources Development Program provides C-Level exposure for Master's degree candidates with a commitment to strategic human resources, organizational design and development, or business management. You'll have the opportunity to join a 10-week summer program or a two-year rotational program in disciplines such as Talent Acquisition and Management, Compensation, and Diversity & Inclusion. You can expect assignments that make the most of your interests and skills, and formal mentoring at every stage.
"Coming to MMC through the HR Development Program, I have been fortunate to work across three of our operating companies. The experiences I gained through the HR Development Program give me insight into our businesses, people, culture, and leadership – insights I use every day as I work as the Global Talent and Learning Manager for MMC to improve the colleague experience."
— Dan Smart, Talent & Learning Manager, Marsh & McLennan Companies, NYC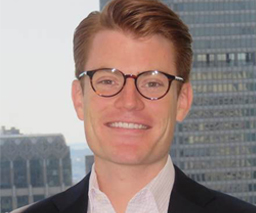 Finance Innovation &
Technology Program
The Finance Innovation & Technology ("FIT") Program is a 10-week internship opportunity for undergraduates majoring in technology and/or finance to participate in challenging and impactful projects. During the program, interns will gain hands-on experience, expand their professional networks, and provide innovative solutions for the finance organization of the world's leading professional services firm.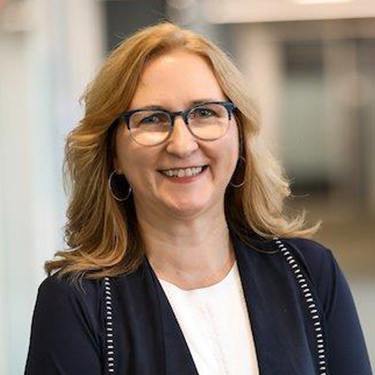 "I'm really fascinated with what's going on in the world of technology. We're going to change the way we work."
— Stacy Mills, Chief Accounting Officer, Marsh & McLennan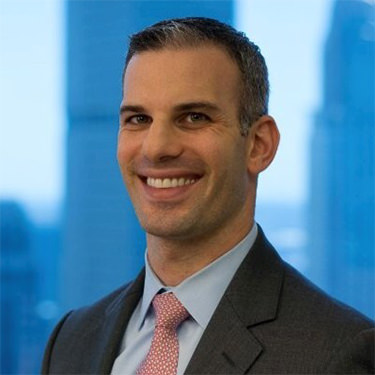 "We're in a pretty unique time of technological evolution in our industry. There are many applications for some of the latest technologies in our Finance organization."
— Neil Mayer, Chief Operating Officer, North America, Guy Carpenter
"What we are trying to do is bring technologies like RPA, blockchain, and machine learning, and put that into perspective for Finance."
— Ruby Sahay, Director of Innovation, Marsh & McLennan
FINANCE LEADERSHIP
DEVELOPMENT PROGRAM
Each year, Marsh & McLennan selects a handful of new MBAs for a finance program like no other.
The Summer Finance Leadership Development Program (FLDP) is designed for rising MBA students ready to contribute to high-impact projects over the course of 10 weeks.
The Full-Time Finance Leadership Development Program (FLDP) is designed for recently-graduated MBA students ready to embark on a two-year rotational program.
You'll do more—and at a higher level—while enjoying a uniquely collaborative culture across our diverse businesses.
We promise you: work that matters, extraordinary colleagues and the opportunity to make a difference.
"I joined MMC as part of the summer program which gave me a chance to work on strategic projects as a part of the Investor Relations team. My first full-time rotation in Strategy & Corporate Development provided me the opportunity to be heavily involved in the integration of JLT. Now in my second rotation with Marsh FP&A, I'm gaining a different perspective, new skill sets, and a better understanding of a core part of our business. FLDP has enabled this rich experience with tremendous support from senior management and colleagues across the firm."
— Cathy Chen – FLDP Associate, Marsh & McLennan Companies- MBA, Chicago Booth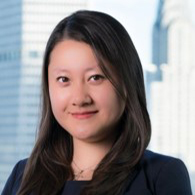 "Before earning my MBA and joining MMC's FLDP Program I was an officer in the US Army. I was attracted to the FLDP because it presented me with the ability to continue developing as a leader, while transitioning into a career in finance. What has been evident is that senior leaders at the firm are committed to developing junior members into future finance leaders. The support and cohesion I've felt at MMC has made it a great place to begin my post MBA career."
— Michael Baum – FLDP Associate, Marsh & McLennan Companies - MBA, UVA Darden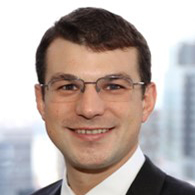 "As a Summer Associate, I worked directly with the Guy Carpenter CFO along with members of the FP&A and Strategy teams. I gained insight into the finance function and reinsurance industry. During the Summer Program, I interacted with senior leaders at MMC and walked away from the experience with an appreciation for the value MMC places on its employees and the company's commitment to invest in its future."
— Rachel Boylan – FLDP Associate, Marsh & McLennan Companies - MBA, Cornell SC Johnson College of Business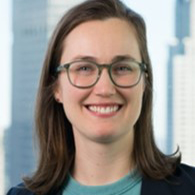 "I have been impressed with the level of access I have to the Finance Leadership Team, and the ongoing training provided to us is a testament to the value that MMC places on this program. The small program size lends itself to developing relationships among the FLDPs, while the three rotations and ample networking opportunities will set me up for future success as a finance leader at MMC."
— Jacob Karas – FLDP Associate, Marsh & McLennan Companies - MBA, Emory Goizueta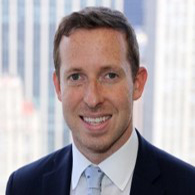 "By participating in FLDP, I was able to hold various finance roles, which gave me high exposure to the business and senior leadership; I was also able to expand my network within the MMC family. Currently, as a Senior Vice President of the Global Sales Operations team in Marsh, I lead the global growth analytics function which allows me to combine my financial skills and strategic thinking to help the business leaders formulate growth initiatives."
— Rongling You – Global Head of Growth Analytics, Marsh Global Sales Operations - MBA, UVA Darden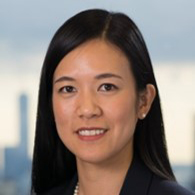 "My summer placement was in the Strategy & Corporate Development team. During the ten weeks, I was introduced to leaders across multiple businesses and functions, which, in turn, helped me to gain a clear vision of each team's responsibilities and the areas that I can become part of to make an impact within the organization. I feel fortunate knowing that FLDP will constantly challenge me with new projects and initiatives through rotations so I can develop the knowledge and skillsets needed to have a successful career in finance."
— Peter Shim – Internal Audit Director, Marsh & McLennan Companies - MBA, Cornell SC Johnson College of Business
Apply to Full-Time FLDP
Apply to Summer FLDP
Stay Connected

Join our Talent Community and receive information on future Students/Graduates opportunities.

Saved Jobs

You have not saved any jobs.

See all Students/Graduates Opportunities

Search for campus recruiting opportunities